Shibuya and Harajuku
Written by Rahmania Radjadi (www.rahmaniaradjadi.com)
Shibuya and Harajuku, one of the famous tourist destination during their visit to Japan. So many interesting places to visit and also there is so many shopping places in Shibuya and Harajuku.
You can roam around Shibuya and Harajuku in a day if you are planning to visit Tokyo. Today, I will share with you a Muslim friendly route for you to roam Shibuya and Harajuku.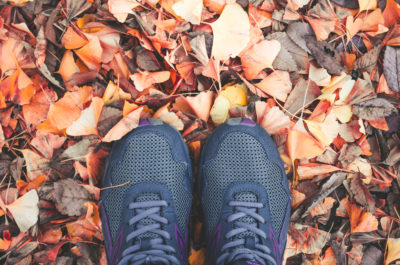 Shibuya
You can reach Shibuya simply by using the JR Yamanote line also there is so many buses route passes Shibuya. My advice is you better get there around 10.00 AM because the stores and place in Shibuya mostly open around 10.00 AM.
You have a bunch of cafe options for you to have a morning coffee. For your breakfast, you may want some onigiri from the convenient store, but remember if you want to buy onigiri the ones that we could consume is the salmon, tuna mayonnaise, and the seaweed ones. Other I'm afraid is not halal or contains meat or pork.
After having small breakfast, around 11.00 AM – 12.00 PM you could go to Yoyogi Park, it's free! I recommend the park if you are visiting Tokyo during Spring, Summer, and Autumn. Although, during the summer it will be very hot but still enjoyable for your trip. The other alternative if you don't want to the park is shopping around Shibuya.
At 12.00 PM is time for you to have lunch. There are a bunch of halal food options in Shibuya. You can have Kebab Cafe, Little Kebab Station at Dogenzaka, Gyumon (a yakiniku restaurant) and Halal Gyudon for affordable options or Shabu-shabu Hitsujinoyu, for a more expensive option.
After lunch, you can Dhuhr in Tokyo Camii which is the famous Turkish Mosque. The address is at 1-19 Oyama-cho, Shibuya-ku, Tokyo 151-0065, JAPAN (please input this address to your Google Map to find how to get there). At the Turkish Mosque, after praying you could go to the 1st floor of the masjid and see some cultural information there.
Harajuku
After Dhuhr prayer, continue your trip to Harajuku. You can reach Harajuku by simply using the JR Yamanote Line, it's only 1 stop from Shibuya. If you think that you are a more adventurous person, you can go to Harajuku by walk from Shibuya using the Meiji Dori route and the benefit of walking from Shibuya to Harajuku is you could find tons of shopping centers and stores during your walk. Another alternative for the walk is by using The Yoyogi International Stadium route.
If you go to Harajuku by train, I recommend the first thing to do is to visit Meiji Jingu which located just behind the Harajuku Station. You can spend time for about an hour here includes the walk duration to get to the Meiji Jingu from its gate.
After finished enjoying the feel of a Japanese temple in Meiji Jingu, continue your trip to Takeshita Street. In here you can do some shopping and take photos on how crowded the street is. Also, for you who arrived in Harajuku by walk, after roaming around the Takeshita Street you continue to Meiji Jingu.
There are a lot of store and place you can explore in Harajuku. If you wanted some snack, you can enjoy some kebab sand in Harajuku. There are several halal kebab shop right there, like the King Kebab or Kebab Box J.
For shopping, you could find some great fashion store in Harajuku like American Eagle Outfitters, GAP, H&M, and Forever 21. There are also some great shoe stores in Harajuku such as Skechers and New Balance. Not to forget that there are also high-class fashion stores located in Omotesando which is really close from Harajuku that you could get there by walk.
You have your day full of shopping and taking photos in Shibuya and Harajuku, now it's time for dinner. For dinner, you have several options of halal food in Harajuku. There are Antep Kebab Restaurant and Mekan Kebab Cafe at Harajuku.
I hope your day at Shibuya and Harajuku is fun and memorable. Don't forget to share this article if you know a friend that is planning to go to Tokyo. Have fun!
The post Fun and Halal Route for Muslim to Visit Tokyo – PART 1 appeared first on Halal Media Japan | Latest halal news, travel guides & maps of Japan.