Culture Shock ~Life~
Character difference due to cultural difference
Japanese is strict and proper in doing everything. Husband is so either. But me who is, more precisely, kind of loose character thought that "it's not a big deal for just a small mistake". I have ever thought why Japanese is very strict and chase for perfection, however by contraries at the same time, husband thought why I can't do something properly in proper manner. Indeed, when I was in my home country, if I made a mistake, just say "sorry", make a revise, and finish. It was, really, not a big deal even did same mistake over again. However, in Japan, as "trust" is very important in society, so if there is no improvement and doing same mistake over again, it seems quite difficult to be trusted by Japanese. As I started living in Japan and I want to be trusted by husband and my Japanese colleagues and friends so I had to change myself, to be better of course. After all, it is very important to adjust ourselves to culture and society where we are in.
Language
My native is Bahasa Indonesia and husband is Japanese, both of us can speak English as well. So, when we are in debate, can you guess what language we are using?
The answer is, Japanese.
However, there is a time when I face difficulties in expressing what I want to say in Japanese when debating with husband, then, husband helps me to express in Japanese. We forget that we are in a debate and it ends with language lesson. When I get angry and mix Japanese and English, sometimes there are some words that difficult for husband to catch, it is also end with language lesson. That's us, even sometime debating but we get back along quickly.
Live in Japan = convenient
One sentence, everything is available. Even convenience stores have daily commodities and delicious foods and beverages. Variety store such as Loft and Tokyu Hands have many useful items for living, but 100 yen shops have some as well, they even have foods too! In short, you can find stuffs to support convenient living easily.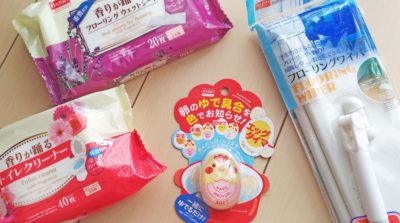 In convenience stores, not only for shopping but you can do payment for online shopping there. You will definitely find ATM machine in any convenience store. Then, if you are looking for toilet, you can find it soon (surprisingly amazing toilets in Japan). All public transportations (trains, bus etc) are well-maintained, there is almost no place we can't reach. Japan is a very good place for living!
In my home country, I found difficulties in getting some items I want, and I thought it is also difficult to be found in Japan. On the other day, I said to husband "I need ○○ but maybe it is commonly not available in Japan, right?", he answered "hey, here is Japan".
He means that, everything is available in Japan, you can get everything you need in Japan. In fact, yes, exactly like that!
Japan is convenient enough to think that I can't live in country other than Japan.
The post Japan – Indonesia International Marriage Part 5 (Culture Shock ~Life~) appeared first on Halal Media Japan | Latest halal news, travel guides & maps of Japan.