Delish Halal certified food, cozy place and prayer room in Sekai Café Asakusa
Sekai Café Asakusa is pretty popular among Muslim travelers because they serve Halal certified foods, all meat and ingredients are Halal and no MSG are used in the menu. So we decided to have lunch at Sekai Café after strolling around Asakusa. Located near Sensoji Temple, Sekai Cafe is easy to find.
As soon as we stepped inside, we were greeted by very friendly staffs. So we picked our seats, we got our hands on the menu, scanned thoroughly and ordered our lunch. While waiting for our foods, we take a look inside the café. The atmosphere really cozy and the walls were decorated with polaroid pictures. After a while we have our food served (Please excuse me, I forgot the name of the menus we ordered). Foods were looking great, lots of fresh vegetables and beautifully served. So then, after a very long pause to stare on the foods, we dig in. They sure did taste great.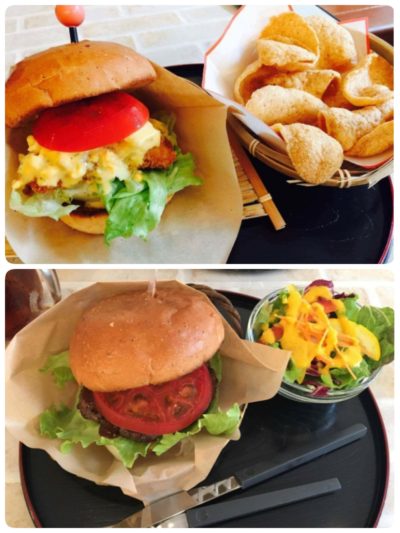 Lately, Sekai Café Asakusa just renewed their menus, so maybe some of the menus posted here might not available. So, please visit this link to check on their updated menus: SEKAI CAFE MENU
After I devoured my meal, I went to the restroom to fix my Hijab. Restroom is on the second floor. Outside the restroom there is a washbasin with a big pretty mirror, just what every girl needs. And the moment I stepped inside the restroom, I gasped and kind of surprised of what I saw. There was a big vase of fresh flower, pretty and smell amazing. Very thoughtful. The restroom also very clean.
And worry no more when prayer time comes, because prayer room is available and supervised by Okachimachi Mosque. So we can both enjoy great food and great time here at Sekai Café Asakusa.
I was very impressed with their attention to detail. The atmosphere was very cozy, the staffs are very friendly and the price is affordable with variant menus. You can check them on their Instagram account, @sekai_cafe, to take a peek on their new menu. We really enjoyed our time here and hope to visit again to try their new menu!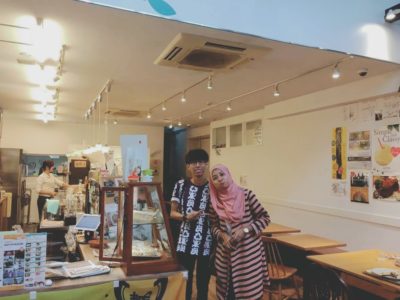 The post Sekai Café Asakusa, perfect Halal eatery near Sensoji Temple, Asakusa appeared first on Halal Media Japan | Latest halal news, travel guides & maps of Japan.