Tokyo Camii in Top 10!
Will travel to Japan and confuse in deciding where to go?
Tripadvisor Japan announced top 20 of popular attractions that is not cost any admission fee (means FREE!) in the whole Japan, and Tokyo Camii, the biggest mosque in Tokyo is on their top 10 list!
Tokyo Camii mosque, that is in the same building with Turkish Culture Center, has a very nice artistic Turkish design on the ceiling and wall. It attracts tourists, especially from Muslim tourist, for its design and also its existence as an important role in developing Islam in Japan and also in supporting Muslims living in Japan.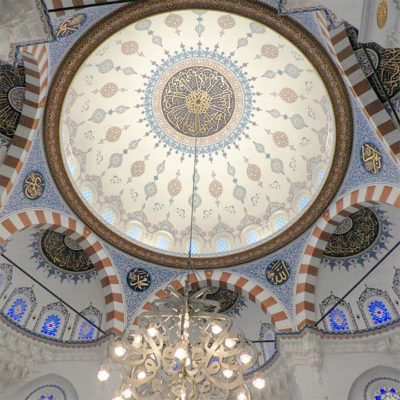 Visit Tokyo Camii may lead you to more understanding about Muslim or Islam in Japan.
Don't forget to put Tokyo Camii in your travel list!
Top 10 free attraction in Japan
(source : http://tg.tripadvisor.jp/news/ranking/best-freeattractions/)
Tokyo Metropolitan Government Buildings (Tokyo)
Hiroshima National Peace Memorial Hall for the Atomic Bomb Victims (Hiroshima)
Shugakuin Imperial Villa (Kyoto)
Katsura Imperial Villa (Kyoto)
Kyoto Museum of Traditional Crafts Fureaikan (Kyoto)
Okichan Theater (Okinawa)
Hamamatsu Air Park (Shizuoka)
Hotel New Otani Japanese Garden (Tokyo)
ANA Maintenance Facility Tour (Tokyo)
Tokyo Camii & Turkish Culture Center (Tokyo)
The post Popular Attraction with No Admission Fee Ranking 2017 has been Announced. Tokyo Camii is in Top 10! appeared first on Halal Media Japan | Latest halal news, travel guides & maps of Japan.