Medicinal Cuisine "Chabuzen" started muslim friendly menu.
"Chabuzen(ちゃぶ膳)" is Medicinal cuisine restaurant within walking distance from Tokyo Camii.
I heard that they started offering Muslim Friendly Menu and went to the interview this time.
※Because it is not a certificated restaurant,alcohol is also offered
8 minutes walking from the nearest Shimokitazawa(下北沢) station,I found a shop.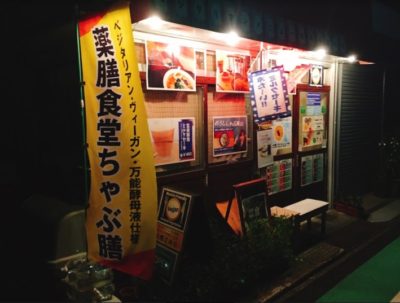 The appearance of the restaurant is old-fashioned house style and looks very nice.
They offer Vegan menu as well as Muslim menu,
That's why there are many customers visiting from overseas.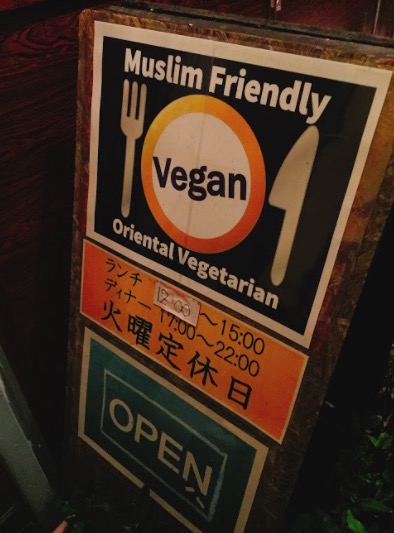 I entered the shop and ordered Muslim friendly menu.
Now (July 2017) they have 5 kinds in all.
Everything looks delicious, but this time I tried cold spicy noodle called "Hiyashitantanmen(冷やし担々麺)".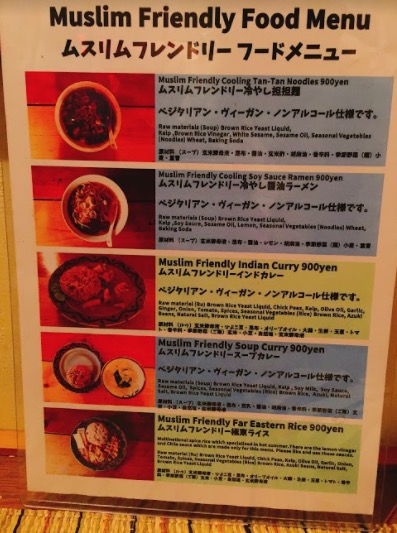 I checked the inside of the shop before the dishes came.
The tatami mat room and old fashioned table has been set,
so you can feel old fashioned atmosphere in Japan here.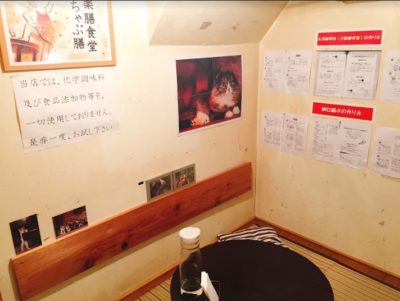 Well, I got a cold spicy noodle.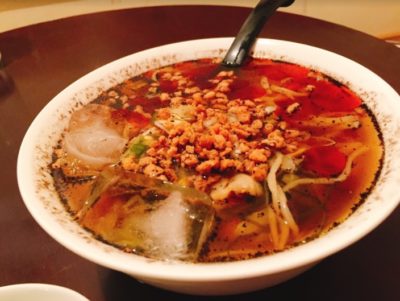 It tastes so spicy that once you try it,you are going to a big fun of it definitely.
When I visit next time, I would like to challenge reports of other kinds.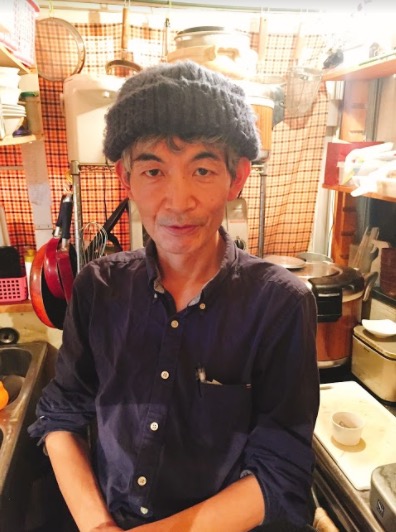 This restaurant began a Muslim friendly menu, according to the request of Muslim customer.
Now the owner is trying to learn how to serve muslim eagerly.
When visiting Tokyo Camii, why not stop by there?
Medicinal Cuisine Chabuzen

 

Address </ dt>
 

Setagaya Ward, Tokyo 6-16-20 </ dd>
 

OPEN </ dt>
 

Lunch 12: 00-15: 00 / Dinner 17: 00-23: 00 </ dd>
 

CLOSE </ dt>
 

Tuesday </ dd>
        

TEL </ dt>
 

080 – 6603 – 8587 </ dd>
        

Website </ dt>
 

Halal Gourmet Japan </ dt>
 

https://www.halalgourmet.jp/ja/restaurant/388504 < / Dd>
</ Dl>

The post Medicinal Cuisine "Chabuzen(ちゃぶ膳)" started muslim friendly menu. appeared first on Halal Media Japan | Latest halal news, travel guides & maps of Japan.