Recommended Travel Spots In Ginza
Continue from Recommended Travel Spots in Ginza (1)
Kabuki theater
A little away from Chuo-street, from Ginza 4-chome we move toward Higashi-Ginza station along Harumi Street, we will find Ginza Kabuki Theater. We can enjoy Kabuki show here (please check Kabuki show and ticket information on Kabuki Theater homepage, also available in English).
* Kabuki is a traditional Japanese classical drama
Kabuki theater has gorgeous exterior, make it stand-out among modern buildings surrounding. One of perfect background for selfies!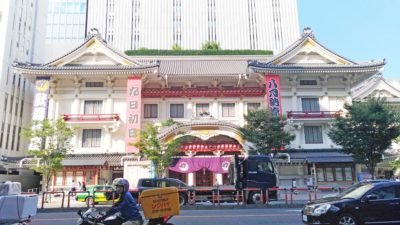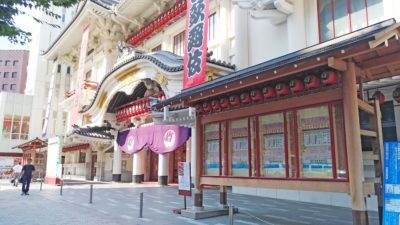 What I would like to recommend here is, bazaar at basement of Kabuki Theater. We can access basement from Higashi-Ginza station entrance, go down by escalator right beside the Kabuki Theater building. There we can find Kabuki-style accessories such as Japanese stamp and handkerchief, Japanese sweets, and also some cosmetics (hand cream, lip balm) with Kabuki-style label. This place is a heaven for they who love Kabuki.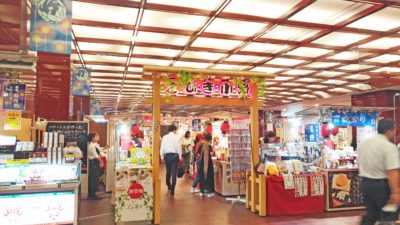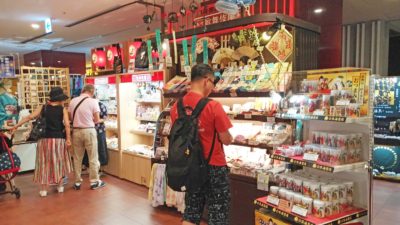 Akebono
From Kabuki Theater then come back to Ginza 4-chome crossing, there is Akebono, a famous Japanese sweet shop right beside Le Café Doutor. Akebono is famous with its daifuku. Same as mochi, daifuku is made from rice flour and has chewy texture. There is ichigo daifuku (strawberry daifuku) in winter and mame daifuku (bean daifuku) in summer. Ichigo daifuku is limited item which is only being sold here, in Akebono Ginza!
Akebono's daifuku does not consist any additive so you have to eat it on the same day of purchase, and it is very delicious!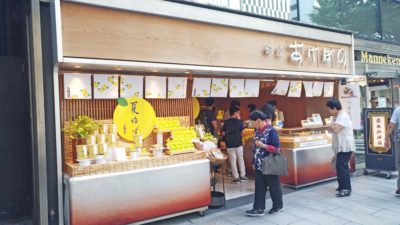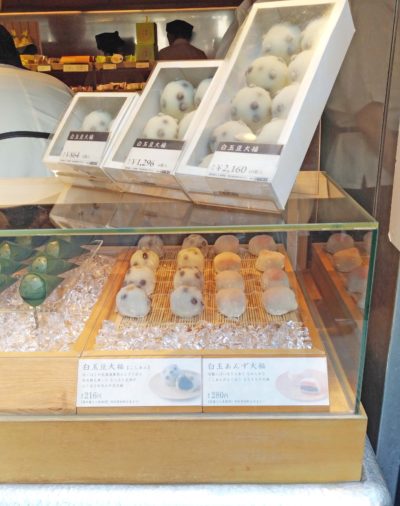 Ichigo Daifuku picture credit to Akebono's homepage (In Japanese).
It is summer here in Japan right now, so there is no ichifo daifuku in the store. But if you come to Japan in winter, please stop by! The combination of chewy daifuku, sweet-sour strawberry, and sweet red bean paste is incredibly delicious. Ichigo daifuku is a very popular sweets, so no wonder sometime we find it sold out.
Ginza Itoya
From Ginza 4-chome crossing along Chuo-street toward Ginza 1-chome, there is a stationery store called Ginza Itoya. They are selling Japanese-style or Japanese-pattern stationeries and goods such as notebook, Japanese paper craft, Japanese traditional paper (washi) etc that foreign tourist like to have. Ginza Itoya has 12 floors where each floor has various goods. Not only for they who like Japanese stationery and goods, but also suitable for tourists as souvenirs as well.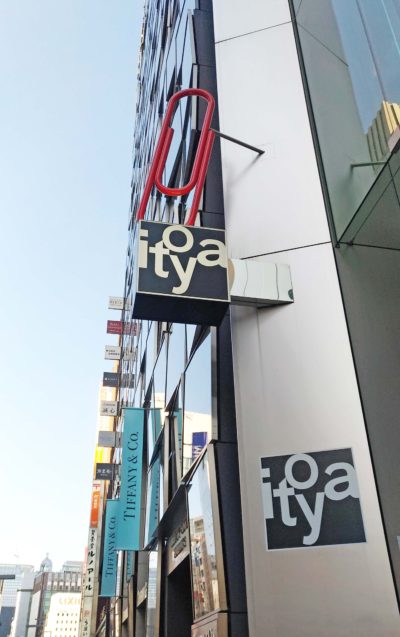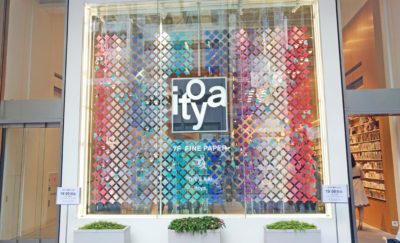 There is café on 1st and 12th floor so we can take a rest here after enjoying their cute goods.
Antenna Shop
Right beside JR Yurakucho station central exit, there is Tokyo Kotsu Kikan where we can find antenna shop of Hokkaido, Osaka, and Hyogo (Toyooka city). For example, if you don't have time to visit Hokkaido in this trip, just go to Hokkaido antenna shop in Tokyo Kotsu Kikan where you can find and purchase Hokkaido's products, from food until accessories and goods. Of course you can find Osaka and Hyogo local foods and goods on its antenna shop as well.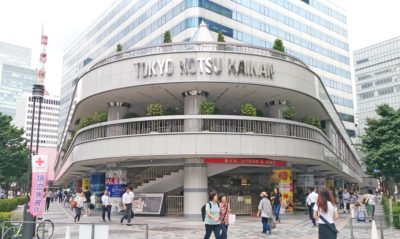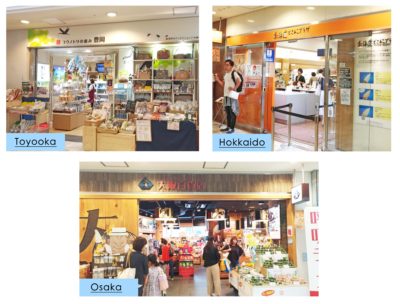 Located in the center of Tokyo, Ginza has strong image of "high-end" or "branded". Nevertheless, here we can find halal restaurant, pray space, halal souvenirs, Japanese-style souvenirs, and much more that support Muslim to fully enjoy trip to Ginza!
Please add Ginza in your travel itinerary and have a nice visit!
The post Muslim Also Could Enjoy! Recommended Travel Spots in Ginza (2) appeared first on Halal Media Japan | Latest halal news, travel guides & maps of Japan.